map driven smart forms and reports
Strider Reporting for MapItFast
FORMS, REPORTS AND MAPS
from anywhere, at anytime
Strider is different than other electronic form solutions because the ability to create, deploy, use, report and integrate with existing databases all comes in one package.  Strider is designed to be incredibly easy to use and works well with maps.
Thousands of customers use Strider everyday to eliminate paper headaches and make their field operations more efficient.  Strider Reporting (included free with MapItFast) streamlines data collection and reporting with quick and easy customized mobile forms and reports from Android and Apple devices and the web.
Strider simplifies the process of data collection with convenient features such as conditional logic and pre-population that show data fields only to users that need them and fill other fields with known data based on a single entry.  Strider works online or offline in remote areas.  Data-syncing automatically warehouses records from every user into your own private and secure account where you control access and permissions. From there, you can export, generate printable reports and integrate with existing databases.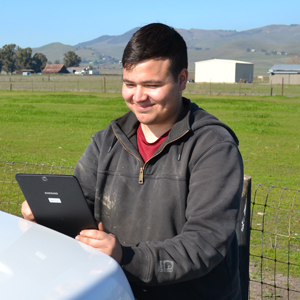 Work Offline from Anywhere
Strider works anywhere on Android and Apple mobile devices or from a common web browser.  When used offline on mobile devices, your data is automatically saved on the device and then synced to your private account and database when online again.  When online, your data may be viewed, edited, queried, reported and exported.
Eliminate Wasted Time
Eliminate the time wasted on manually re-entering data from paper documents into a computer.  Strider forms may be fully or partially filled out and automatically synchronized to your online account to reduce processing time. You can even save even more time by pre-populating multiple data entries in a form using predefined values from a spreadsheet.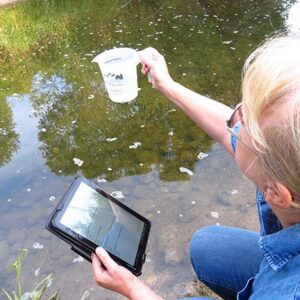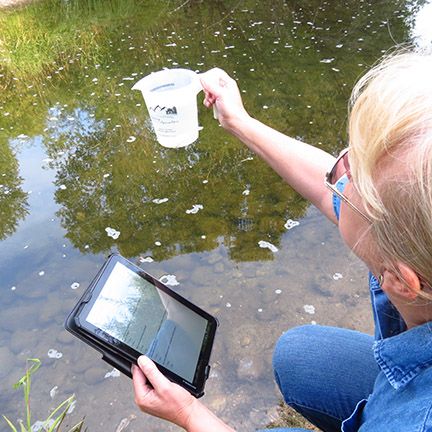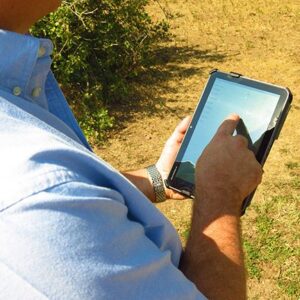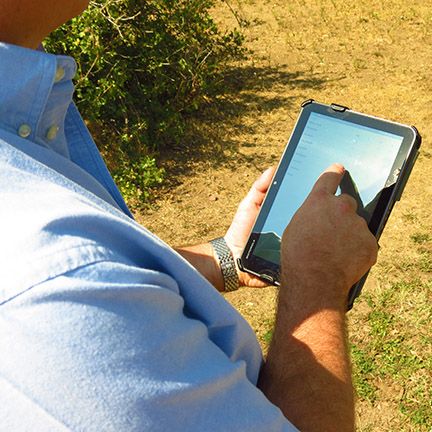 Eliminate Errors
Strider will give your field personnel a reliable tool that is easy to use while assuring data collection is accurate. Your Strider forms can be customized with controls to ensure required questions are not skipped, fields are pre-populated, time stamps are attached, calculations are automated, and more!
Eliminate Tedious Reporting
Create amazing reports that can be emailed from the field or printed in the office.  Using the free built-in simple report designer, elements such as company logos, colored tables, attractive fonts, photos, signatures, maps from
MapItFast
and more can be added to any report.  Better yet, multiple report styles can be used with any form.
Go Beyond Basic Mobile Forms Solutions
Strider gives administrators control over user access and permissions to forms and reports. Any form design and modifications are automatically distributed to all users within the organization so everyone stays up-to-date.  Tedious workflow and routing steps are simplified.
Mobile & Web Forms
Easily create and personalize your own forms using an intuitive drag-n-drop interface. Upload them to your account and make them available on mobile devices and over the web to selected team members.  We don't limit to the number of forms, fields, emails, actions or submissions.
Accessible Anywhere
Strider data is stored online in a private virtual server where it can be securely accessed from any computer with an Internet connection.  Administrators control access and permissions within their own private and secure account.
FREE Printable Reports
Build custom reports, with company logos, tables, maps, photos, and more, that are automatically updated from collected data in a form. The printable PDF reports can even be automatically emailed to others while working in the field.
Strider Goes Beyond for Your Business
Numerous Widgets
Strider simplifies and speeds up data collection by using text and numeric entry, automated date and time, dropdown menus, multiple list inputs, photos and markup, calculations, GPS location, signatures, mapping triggers and more.
Powerful Form Functions
Make form entry easier for users with functions including validation, adding multiple questions to a page, using skip logic, auto advancing pages, including subforms, performing calculations, quick fill from lookup tables, and more.
Multiple Ways to Enter Data
Strider permits data entry in a manner that matches your workflow needs. Use keyboard, handwriting input, voice, barcodes, and/or Radio Frequency Identification (RFID) to gather data. You can also auto-fill areas of your form or pull from outside sources.
Easy Form and Report Design
Design complex forms and reports  in minutes with AgTerra's powerful drag-n-drop designer. Then add printable reports (complete with company logos, tables, colored fonts, signatures, etc.) using the free online report generator.  No coding necessary!
Simplified Data Management
Strider data is centralized into one location where it can be securely accessed from any web browser. You can search, sort, filter and query through thousands of records and then export to multiple data formats including CSV, XLS, XML, and MDB.
Business Ready
Strider's enterprise functions keep everyone in the field and the office in sync. Administrators manage project permissions and form changes/distribution. They are also able to receive auto-generated reports via email while observing dispatch/project status on a map.
ANDROID
MINIMUM REQUIREMENTS
Android 5.0+
2GB+ RAM
8MP camera
Built in, stand-alone GPS
1.9GHz quad core processor
NOTE: Component quality in some Android devices may lead to limitations using Strider software even if minimum requirements are satisfied.  Contact AgTerra for a list of approved and tested devices.
Contact AgTerra TODAY and see for yourself how
Strider for MapItFast streamlines data collection and reporting for thousands of other users.
For well over a decade AgTerra has enabled natural resource professionals to simplify data collection and reporting while delivering greater value to their customers.  How can we help you?  Contact us today and let us help you learn how easy and affordable our technology can be for your workforce and operations.