really easy mapping that works anywhere

smart digital forms
with printable reports

automated spray maps
and application reports

track, map and report
equipment operations
real-time mapping with reports for mosquito and vector control operations
Mobile Mapping, Data Collection & Reporting Solutions
Field Based Solutions Since 2003
Since 2003, AgTerra Technologies has developed software and hardware solutions that are specially designed for agriculture and natural resources business professionals.  Powerful, yet simple to use, our GIS data management tools are designed to be used anywhere on mobile devices and over the web.
Easy Mapping and Data Solutions
AgTerra's software makes it easy for users of any skill level to map and fill forms using an Android or Apple device; even while working in remote areas.  Synchronized records may be viewed online, printed with customized reports or sent to third party tabular and GIS databases.
Integrated Data Logging Hardware and Software
AgTerra's hardware offerings work in conjunction with our mapping and reporting software to further simply field work.  SprayLogger for vehicles and backpacks streamline pesticide application record-keeping and SnapMapper logs and maps switch activated equipment operations.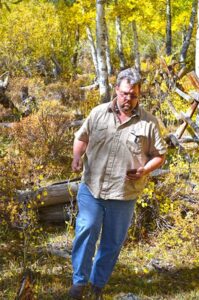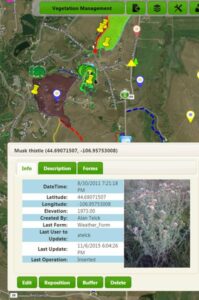 Track Anything
Track, map, and generate reports for your equipment operations.  From pesticide application equipment, salt spreaders and more, AgTerra has the solutions that combine our proprietary data logging hardware and software to help you automatically track, record and report on all equipment in the field.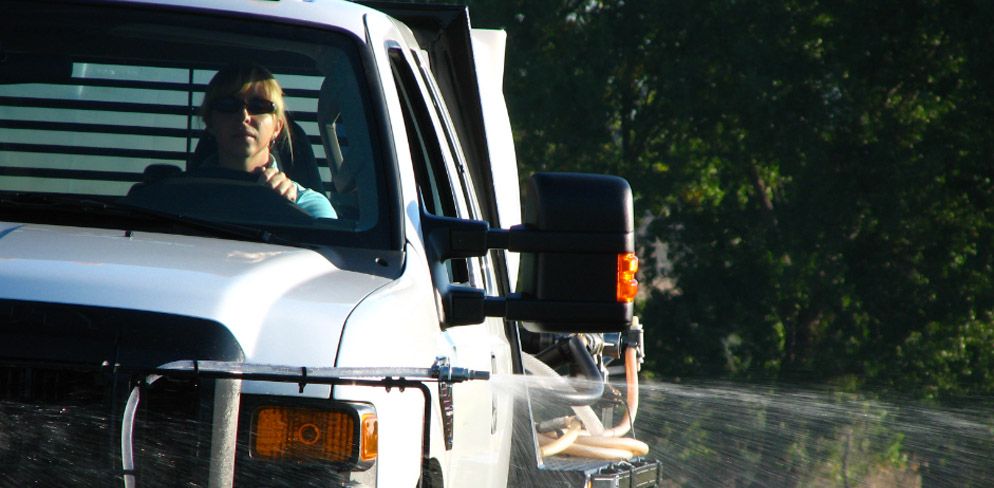 Synchronize Everything
Your data is automatically uploaded into a single location and your reports are accessible from any mobile device and web browser.  No manual uploading required.  AgTerra's mobile mapping, data collection and reporting solutions create efficient operations because we eliminate the time, errors and costs associated with paper and data re-entry.
Ready-to-Use
Software and Hardware
Combines enterprise powerful mapping and Strider data collection into a single app for Android and Apple.  Deployed in minutes, MapItFast also includes an online dashboard for an instant overview of live operations, GIS data management tools and printable reporting.
One Tap to Map with GPS or Draw
Works Offline
Includes Electronic Forms and Reports
Multiple with Basemaps and Layersets
Includes Synchronized Online Mapping
API to Integrate with Geodatabases
Included free with MapItFast so you can use electronic forms to capture attributes for points, lines, polygons and geophotos.  Strider enables your team with powerful custom forms AND printable reports.  Administrative controls automate distribution and permissions to projects and data.
Mobile and Web; Works Offline
Fully Featured Form Controls
Auto-Syncs with Private Online Account
Includes Custom, Printable Reports
API Available, Enterprise Ready
Can be Used with AgTerra Dataloggers
SnapMapper is a small, battery powered unit that works in conjunction with MapItFast to automate mapping equipment operations and reporting.  With a simple flip of a switch or press of a button, the activity is documented with the location on a map.
Maps Any Equipment Operation
Capture Points and Lines
View on Mobile Device and over Web
Works Offline
The most advanced, yet simple to use, pesticide application reporting system available.  Models available for UTV's, trucks, Hy-Rail and backpacks to match every need and budget.
Real-Time Mapping
Spray & No-Spray Map
Detailed Reports
Automated Upload to a Centralized Database
Multiple Tank, Section and Nozzle Monitoring
Rugged- IP65 Rated
AgTrac is a custom system comprised of one or many modules designed specifically for an enterprise's particular needs. AgTrac systems are tailored toward agribusiness needs for:
Grower Contracting
Field Level Mapping
Crop Production Records
Chemical Application
Seed Ordering
Payment System
Much More!
FoggerLogger is the easy to use, yet incredibly powerful and affordable, monitoring, mapping, recording and reporting system for larvacide treatments. When used with MapItFast and Strider, you will have the most complete mosquito treatment program on the market.
Automated Mapping
Complete Fog Application Maps
Summarized Application Reports
Complete Adulticide and Larvicide Reporting
How Others are Using Our Products
Infrastructure Maintenance
For well over a decade AgTerra has been delivering turnkey software and hardware solutions to agriculture and natural resources professionals. Our easy mapping and data solutions enable our customers to meet field data collection and reporting requirements while adding value to their own services.
Mobile Solutions for a Multitude of Work
Tracking applied pesticide product, area, species, personnel, and equipment
Monitoring wildland fire incident situations and assigned assets
Managing crews in an offline environment during mountain pine beetle control efforts
Crop consulting field boundary mapping reports
Field data collection for water quality and nutrient management
Cell tower maintenance record keeping
Monitoring rangeland health and meeting NRCS conservation management requirements
Mapping vegetation management practices along transportation, utility, railroad and irrigation district right-of-ways.
Reporting from the Field
Delivering inventory and inspection forms and reports
Documenting oil and gas emergency response plans
Creating, deploying, and managing work orders and completion reports
Automating time sheet and equipment cost reporting
Automating general expense reporting
Collaborating between the field and the office during environmental engineering surveys
Managing critical wildlife management habitat areas (including large animal, raptor, sage grouse)
Visualizing and mitigating emerald ash borer spread
Conducting field data surveys and emailing reports
MULTIPLE COUNTIES, ONE VISION
"Overall it has been amazing to have a company like AgTerra backing me in my noxious weed management objectives.  I look forward to increasing my use of the AgTerra products and continuing my relationship with AgTerra."  -Lucas Casias, Costilla County, Colorado
Contact Us TODAY to Get Started
For well over a decade AgTerra has enabled natural resource professionals to simplify data collection and reporting while delivering greater value to their customers.  How can we help you?  Contact us today for a FREE demo and let us help you learn how easy and affordable our technology can be for your workforce and operations.