Mobile Mapping, Data Gathering and Reporting Solutions for Field Professionals
Whatever your resource, we'll help you set your records straight
Slide 1
Crop Scouting
Pesticide Application
Site Surveys
Utilities
Infrastructure Maintenance
Asset Management
Forestry
Tower Inspection
Wildland Fire Support
Vegetation Management
For well over a decade AgTerra has been delivering turnkey software and hardware solutions to agriculture and natural resources professionals. Our easy mapping and data solutions enable our customers to meet field data collection and reporting requirements while adding value to their own services.
Track Anything
Track, map, and generate reports for your equipment operations.  From pesticide application equipment, salt spreaders and more, AgTerra has the solutions that combine our proprietary data logging hardware and software to help you automatically track, record and report on all equipment in the field.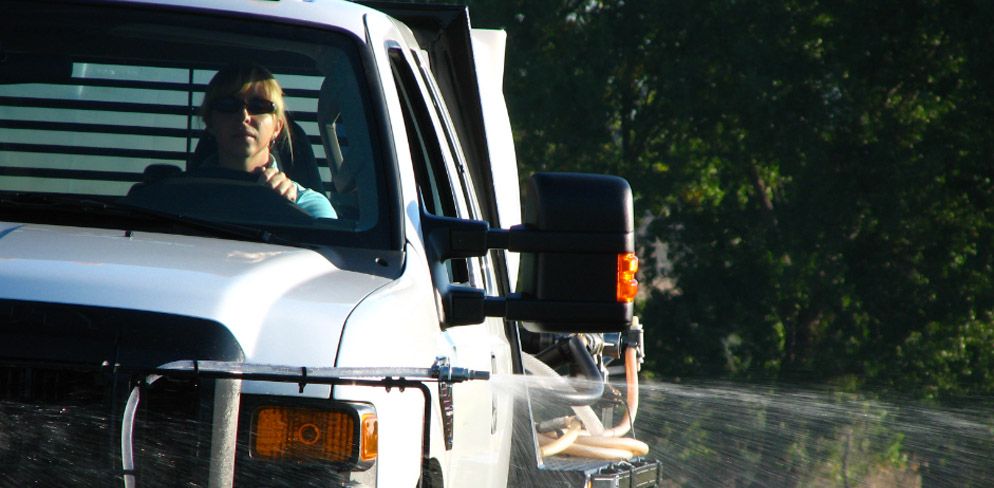 Synchronize Everything
Your data is automatically uploaded into a single location and your reports are accessible from any mobile device and web browser.  No manual uploading required.  AgTerra's mobile mapping, data collection and reporting solutions create efficient operations because we eliminate the time, errors and costs associated with paper and data re-entry.
The AgTerra Product Line
Mapping and Data Solutions for Field Professionals
ActionMapper
ActionMapper is the latest generation of datalogger from AgTerra Technologies. Designed specifically for remote monitoring and recording of equipment operations as they occur in the field,
ActionMapper
is the perfect solution for
n
atural resource and agriculture professionals looking
to
streamline
operations.
SnapMapper
SnapMapper is a small, low cost, device that works in combination with MapItFast to translate equipment operations onto automated maps. Enable any button, lever, or switch to create an object in MapItFast. SnapMapper reads your equipment activity and syncs it to your account automatically. No additional user interaction is required.

Strider
Included free with MapItFast,
Strider Forms & Reporting
takes your data recording to the next level. Use our drag-n-drop builder to create fully customizable electronic forms. Advanced form features allow you to capture absolutely anything. Attach forms to any map object and fill them out directly from the MapItFast app. Strider also includes automated, printable report generation to allow your team to show off a job well done.
SprayLogger
SprayLogger is the most advanced pesticide application reporting system available. Logging precise application details is as easy as answering 1-5 questions on an intuitive electronic form and spraying. Administrators can preset chemicals and mixes for multiple rigs and setups from the intuitive web dashboard. Multiple models are available to fit any size rig or budget. Track spray activity from trucks, hy-rails, ATVs and UTVs, hose reels and backpacks. Spray data syncs automatically so you can generate detailed, printable reports of spray amounts, locations, weather conditions and more.

MapItFast
MapItFast combines enterprise power and ease of use to revolutionize your field mapping operations. With a single tap anyone can map points, lines, areas and photos on Apple or Android devices. MapItFast works offline in the most remote areas capturing both geographic and tabular data. At the enterprise level, teams collaborate on projects while securely sharing real-time data and delivering printable reports.

Contact us to set up a FREE demo