From Crop Scouting to House Hunting, Strider goes everywhere
Do we have a "typical customer?" While a majority of our customers work in the natural resource industry, not everyone follows this norm. AgTerra takes pride in developing flexible products that fit into just about any role in any company. One such example is KW Three Peaks in Sheridan, Wyoming.
KW Three Peaks is a real estate agency owned and operated by real estate broker Bill Rapp. In 2015, Rapp was looking for a product that would help keep his client information organized and easily accessible in electronic format. AgTerra's Strider product fit the bill.
With the help of fellow realtor Anne Feil, Rapp developed an arsenal of digital forms to document every step of his clients' home buying and selling process. "We wanted reports that could auto-fill as well as forms that were easily accessible," Feil said. The forms needed to be fillable on both a desktop platform as well as mobile platforms so that they could be used either in the office or at the client's location.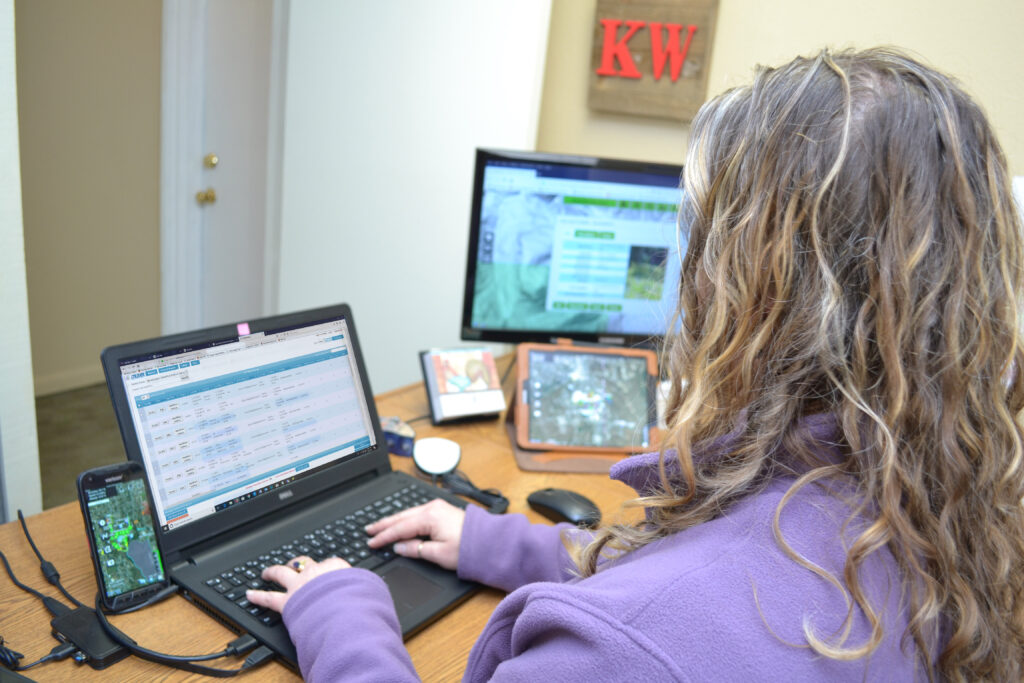 Feil says that since KW Three Peaks started using Strider, their reports have been "clean, easy to read and the process is more organized." When a new client walks in the door, Feil assigns them a Client ID in Strider. Because her forms are set up with form links, she is able to generate custom PDF reports that combine information from multiple forms using Client ID as the link between data. Feil says the form link feature gives her "the ability to print multiple reports without having to duplicate the same information multiple times."
KW Three Peaks looks forward to growing their business and integrating more forms and reports as AgTerra further streamlines the forms and reporting process. "The AgTerra team is great to work with," says Feil, "They are very responsive to our needs and address changes that we need in a speedy manner. The products are top notch and have always been reliable."
AgTerra is happy to support a customer who uses our products in such innovative ways. And when we're asked if we have a typical customer, we say: No, and that's how we like it!