Recent News
What's Happening at AgTerra?
Did you know that a properly calibrated SprayLogger delivers results within 1% of what you actually sprayed? With accuracy like this, applicators can control chemical costs and track spray activity better than ever before. That's why now is the perfect time to make sure your SprayLogger is calibrated for the season.
Combined with the latest count-up/count-down feature in the SprayLogger app, applicators can see exactly what they've sprayed and what's left to spray at a glance. We've put together a video and step-by-step guide to make sure your SprayLogger is calibrated and ready for the spray season.
or
Are you getting the most out of MapItFast? Many people don't know that with MapItFast, you can preload shapefiles, Google Earth KMZ files, and third-party maps. This is particularly useful when you need to locate yourself and reference map data offline, access private maps, or use your favorite layers as you interact with maps and collect data in remote areas.
Layers and basemaps help you take MapItFast to the next level in your organization.  These are a great way to use private data that is accessible online or offline. AgTerra has kept the technology open so you can use popular MBTile format from sources like Mapbox and CalTopo; shapefiles from ESRI; and KMZ files from Google Earth for viewing and sharing on your Android or Apple device.  Click below to learn more about available options for your map data.
We are proud of the products and solutions we provide to our customers, and for us the progress never stops. To celebrate our 16th anniversary, we're sharing the story of how we got to here. Read our story below to learn more.
The winter months are the perfect time to hone your skills with AgTerra software. Time spent learning the "ins and outs" of our products now will let you step into the spring busy season with confidence. Starting in January, we will be offering online webinars that cover everything from getting started in MapItFast, to how to build forms in Strider, to how to set up your SprayLogger system, as well as best practices when using our products.
We are excited to introduce our new, easy-to-use online form builder. Administrators can now build, publish, and deploy forms for field users right from the Strider website.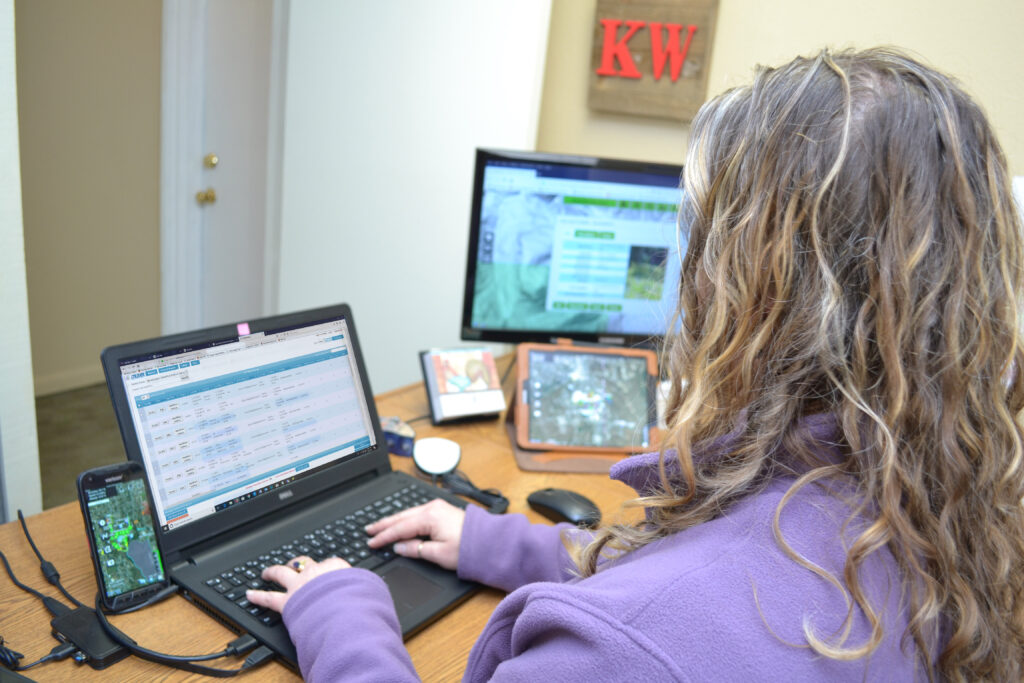 A real estate company in Sheridan, Wyoming, uses Strider forms to keep track of the home buying and selling process.
Follow the AgTerra LinkedIn page for company and industry updates, job postings and helpful information for our business customers.
What do our programmers do?
Know anyone who is looking for a programmer job?  We have an opening!
Contact AgTerra TODAY to learn how our products can help improve your business.
For well over a decade AgTerra has enabled natural resource professionals to simplify data collection and reporting while delivering greater value to their customers.  How can we help you?  Contact us today for a FREE demo and let us help you learn how easy and affordable our technology can be for your workforce and operations.