Curious about the 2017 solar eclipse?
Get an inside look with MapItFast!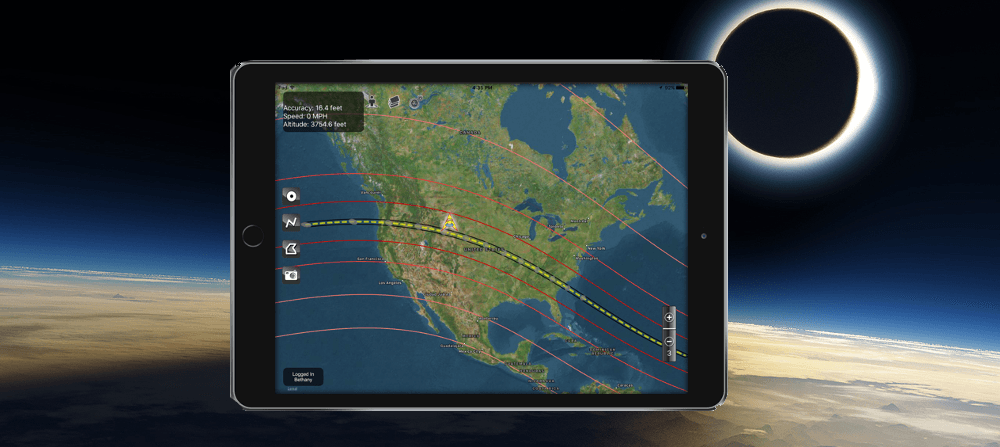 In the spring of 2016, Chad Franklin with the City of Sheridan's recreation department contacted AgTerra to see how their products could help him better manage the city's mosquito program. After a tour of AgTerra's facility and a demonstration of their products, Franklin made the decision to purchase an AgTerra SprayLogger system with the intent of mapping and reporting on his mosquito fogger truck.
"When I first came across the SprayLogger and MapItFast products from AgTerra, I knew that I had found what I was looking for to accurately and effectively track and record the information I needed." – Chad Franklin
With the help of AgTerra's user guides, video tutorials and live phone support, Franklin was able to quickly and easily install the equipment on his truck and learn the software to generate his maps and reports.
"With my weed control applications, once properly set up, the programs became a no-brainer. Not only does it track my application rates, but it records detailed travel lines indicating where my crews and I make applications. This provides us with a quick guide to tank mixtures and keeps accurate records for us when in the field and for future reference." – Chad Franklin
Android, Apple and browser compatible
Interactive map objects
Import into a new or existing project
View on desktop or mobile device
Project can be downloaded for offline use and is visible at all zoom levels
Watch a tutorial video here
Android compatible
All layers are labeled for easy viewing
Can be viewed as a reference layer in any project
Offline-ready
Layer displays at zoom levels 4 through 13
Watch a tutorial video here