SprayLogger FAQ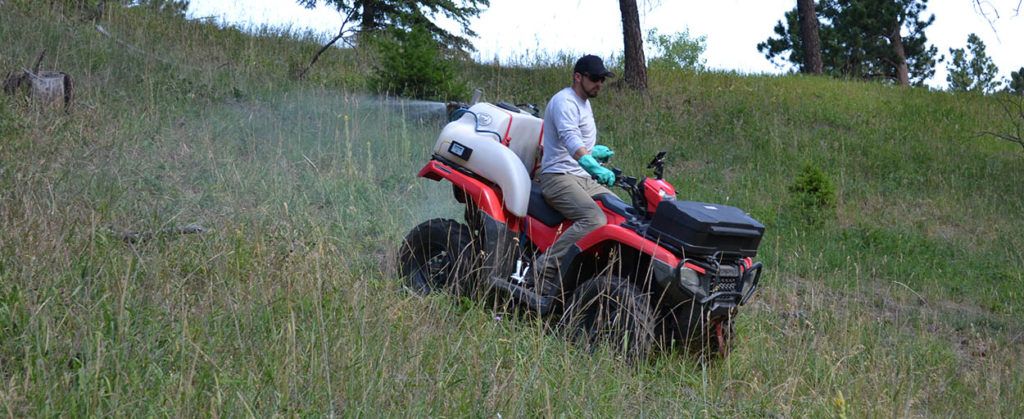 How does SprayLogger work?

The moment that flow is detected through a flow sensor (spray with a wand or a boom), the SprayLogger data recorder captures your GPS location, chemicals sprayed, the name(s) of the pests your are controlling, weather and other spray details.  All the data logged in SprayLogger is associated with a job.
How is my data managed with SprayLogger?
SprayLogger is a plugin to MapItFast.  Data from the SprayLogger unit is automatically captured by MapItFast where it can then be viewed on the device and/over the web in real-time.  All data is automatically synced to a user's private account via an internet connection.  Data may be shared with others in real-time, exported to other Geographic Information System (GIS) systems, and/or authorized users may generate maps and reports for every spray job.  An internet connection is not required while gathering the data in the field.
Can SprayLogger handle the water, chemical, dust, vibration environment I work in?
SprayLogger is a durable unit that may be mounted inside or outside a vehicle cab or onto a backpack sprayer.  SprayLogger is a solid state design with no moving parts.  The box is water resistant and can handle the mist from spray, but it is not designed to be submerged in water.
How many pests or weeds can I log at one time?
There is no limit to the number of weed species that can be mapped simultaneously with SprayLogger.  One or many targets being controlled ata  given location are logged with a simple single tap on the screen.
My spraying contract requires weather data every 2 hours.  Does SprayLogger capture weather too?
Yes.  SprayLogger will associate temperature, wind speed, wind direction and relative humidity to every spray track hourly or when changed by the user.  The user may elect to let SprayLogger capture weather data from the nearest weather station or change the data manually if the site conditions are different.  Weather data from handheld weather meters like the Kestrel Weather meter can also be uploaded for the ultimate in accurate weather data collection.
Will the SprayLogger E3 work with a differential GPS?  Is this what the GPS port on the side is for?
Higher resolution GPS devices such as the Garmin Glo and submeter, differential bluetooth GPS devices such as the Arrow Lite work well where situations such as tree canopy, deep canyons, buildings, etc. would otherwise limit the quality of your GPS signal.  The port on the side of the box is for the GPS antenna which when placed in full, clear view of the sky provides the strongest standard GPS signal possible to the box (typically 1-3 meter, and an improvement over the 3-5 meter accuracy you can expect on a mobile device).
Can SprayLogger be used on more than one spray rig?
Yes.  The SprayLogger box can be set up to collect data from a different spray rig regardless of the flow sensor being used.  The operator simply needs to select the spray rig/flow sensor to be used before spraying.
I need to calculate area.  Will SprayLogger calculate acres for me?
SprayLogger automatically calculates area based upon amount sprayed and the calibration of your spray rig.  It also provides an option to calculate area based upon spray width and distance sprayed.
What flow rates will SprayLogger capture?
Different flow sensors are available to assure accurate measurement from your sprayer.  We recommend and sell electromagnetic sensors from Sika which have no moving parts are highly accurate; usually within 1%.  If you are using the SprayLogger E3 box, you may monitor up to 6 flow sensors at one time.
Do I need an Internet connection in the field?
No.  Data collected from the GPS, flow and temperature sensors are stored in SprayLogger until it is synced to your cloud account when a connection becomes available.
Who has access to my online data?
Only those with proper permissions to your account are able to access the jobs you choose to share.
How long is my data stored?
Your data in your online account is permanently warehoused with your annual subscription to SprayLogger.  You'll never lose your data again so that it is always available when you need it.
Is a power supply required?
Yes. The SprayLogger E3 and Backpack units are powered with a 12V power supply.  A power supply box is included with the E3 and plugs into a power inverter.  This eliminates any potential for damaging voltage spikes which can occur with a vehicle's voltage regulators.  The BackPack box includes a portable, rechargeable 12V battery which will typically last through a day.  A second backup battery is recommended for extended use.
What if I lose my Bluetooth connection?
All SprayLogger units communicate with your mobile device via a Bluetooth connection. If this connection is lost, the SprayLogger E3 will switch to on board memory and continue to store data until a Bluetooth connection is reestablished. For all SprayLogger models the SprayLogger menu in the MapItFast app will instantly turn bright red to indicate the signal is lost so that the user can re-establish a connection.  Although very rare, this has been known to occur with some electrical and radio interferences and if the power supply is lost or insufficient for powering the Bluetooth.